The newly developed under cordon pruner has just been released due to popular demand.
This pruner is suitable for growers who simply require pruning under the bottom cordon.
Features include:
Star wheels or poly discs that protect vines & posts and assists with feeding canes into blades

Spagnolo blade system

Lower operating costs

Slow rotating head speed

Clean cutting

Simple, easy to operate

Operate from tractor seat
The Under Cordon Pruning system is available in both 'single side' and 'over row' configurations.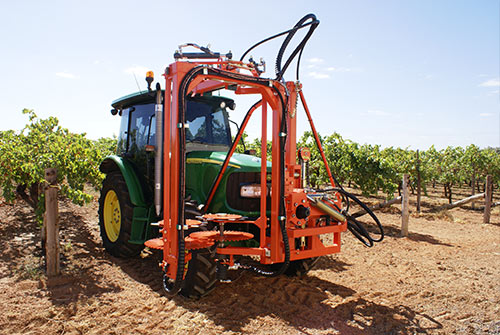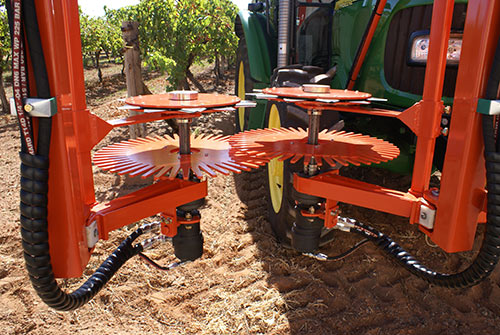 Under Cordon Pruner Patent No:
AUST 2005202725