Vineyard & Orchard Sweepers
Spagnolo Sweepers are available in Single and dual configurations.
The Spagnolo vineyard and orchard berm sweepers sweep vine canes and orchard tree cuttings efficiently and quickly from under the vines or tree canopy into a desirable area. These sweepers are also very effective on the Nut farms in sweeping nuts.
Spring loaded sweeper heads allow for cleaner movement around vine, orchard and nut tree trunks and posts.
All Spagnolo Vineyard, Orchard & Nut Sweepers have a durable powder coated finish.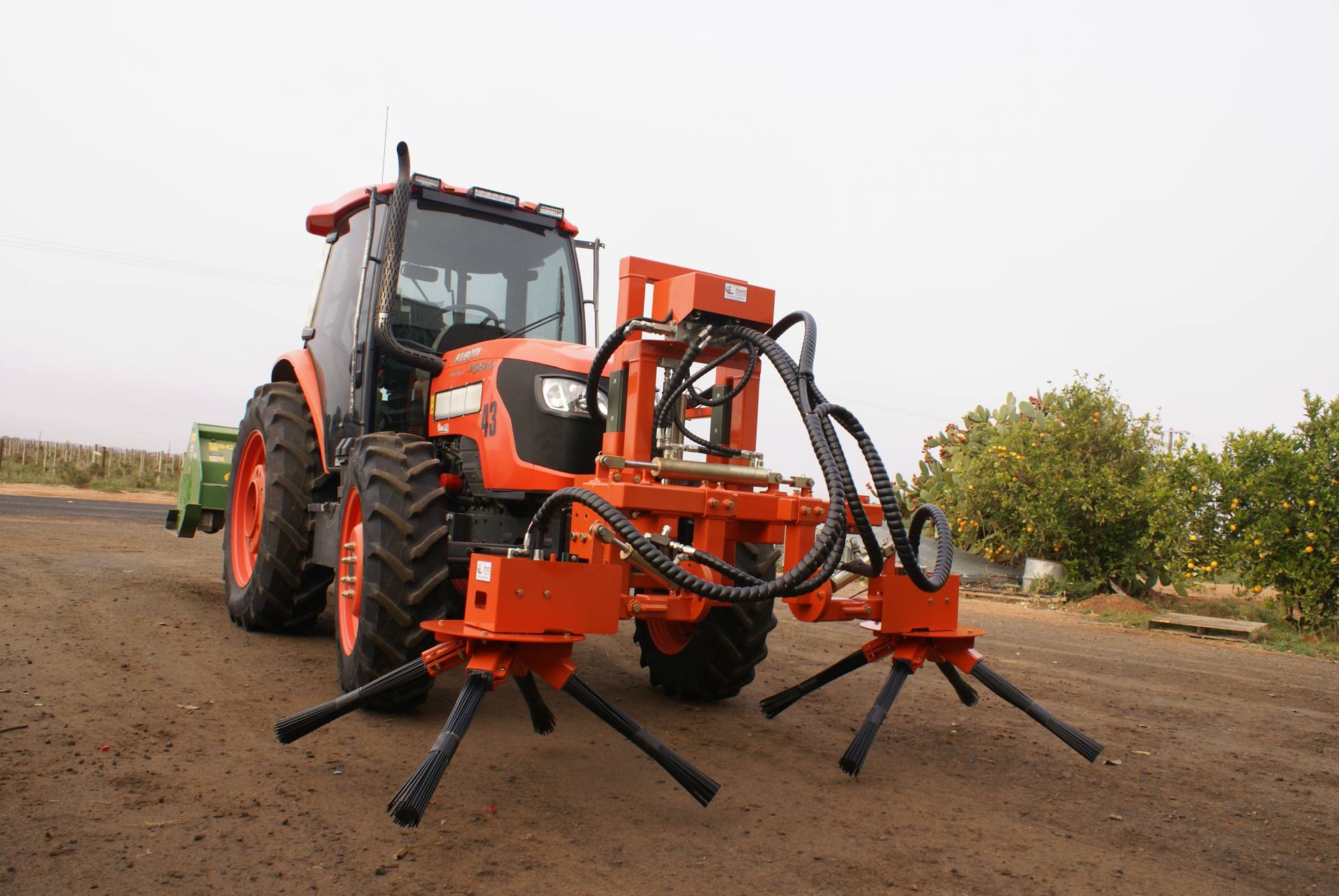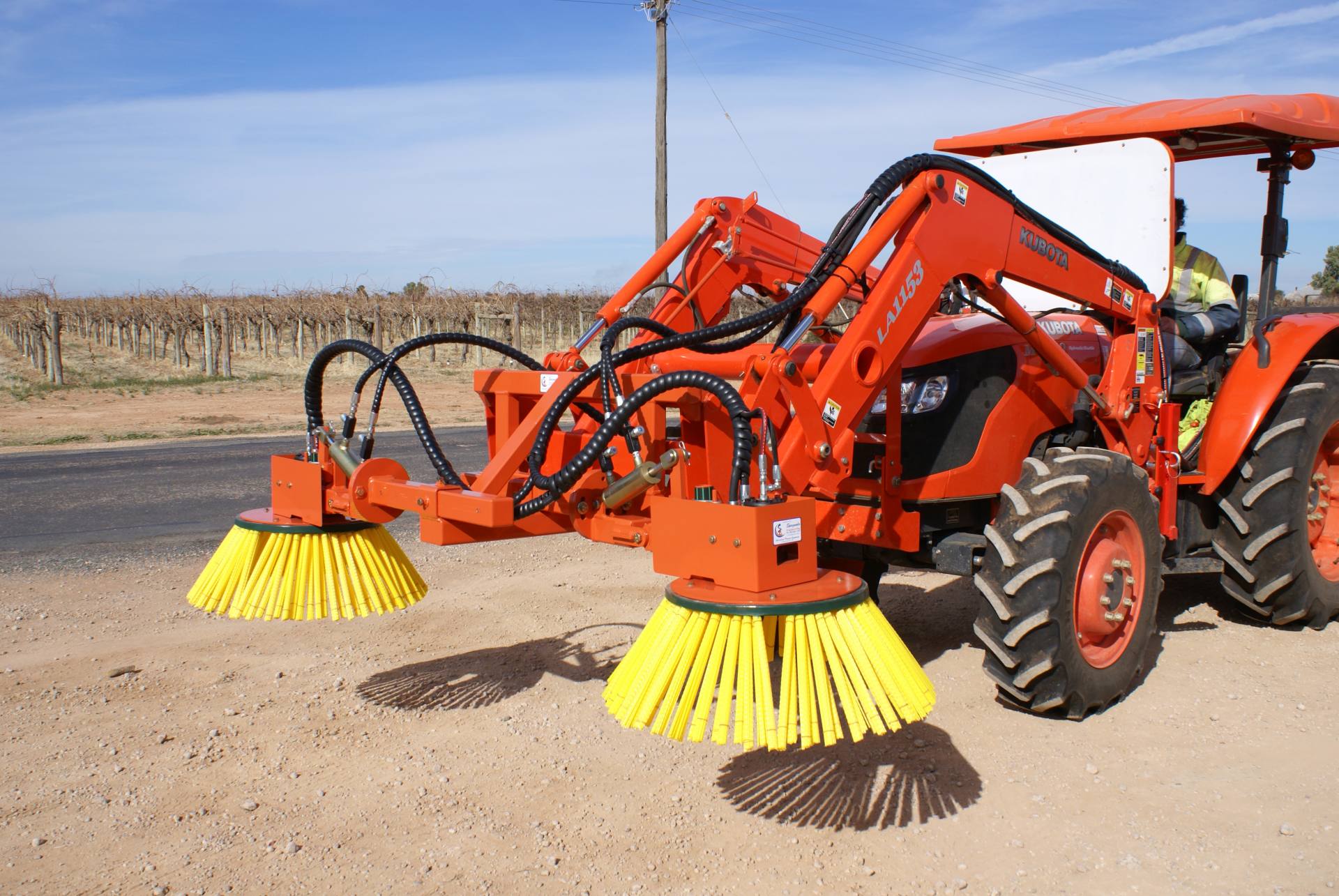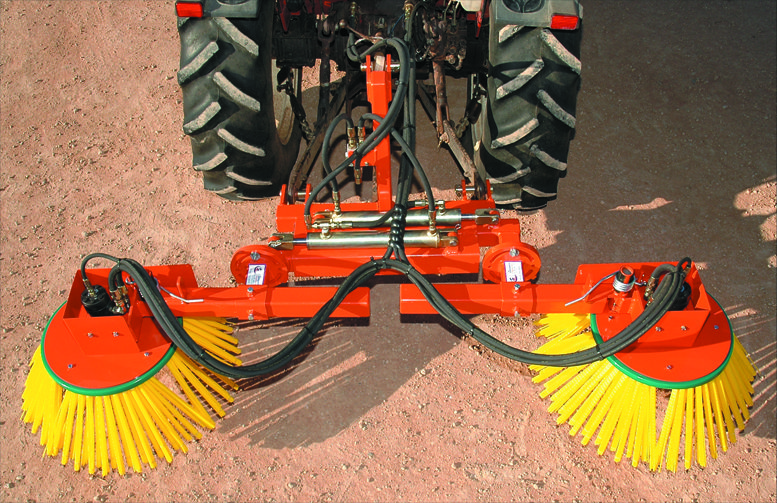 Rear Mounted Twin Sweeper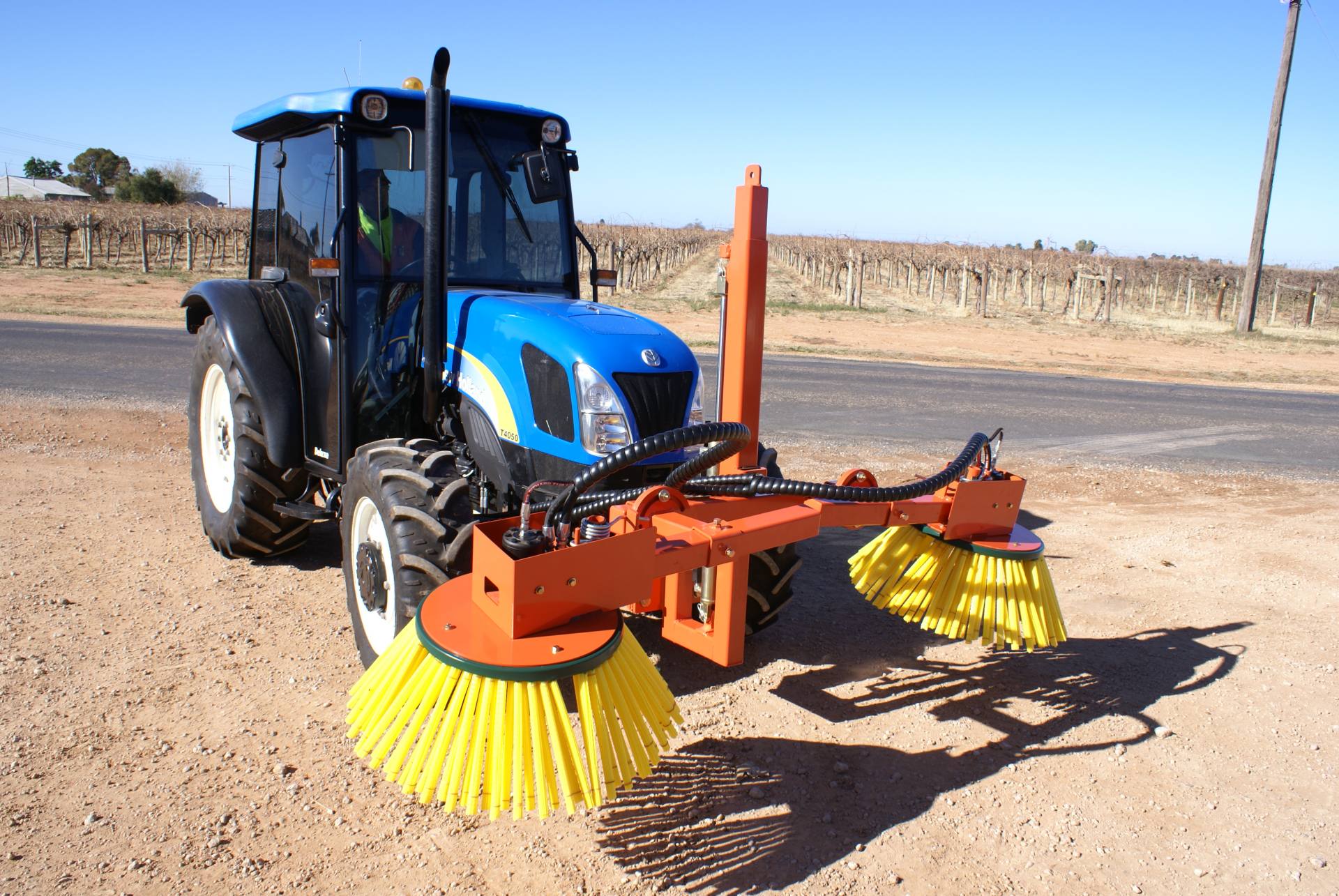 Single Pole Front Mounted Twin Sweeper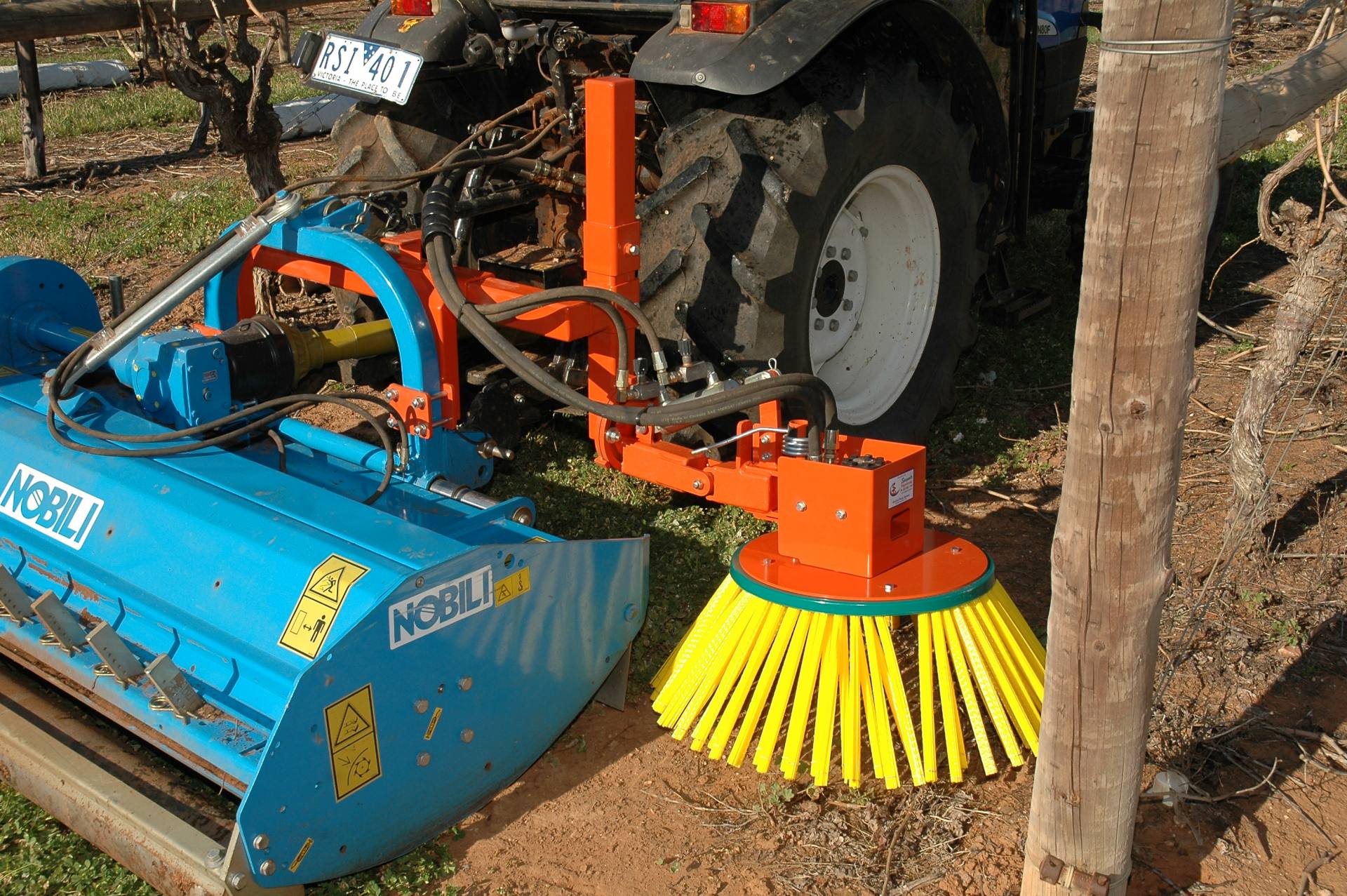 Sweeper mounted with mulcher with a hydraulic tilt cylinder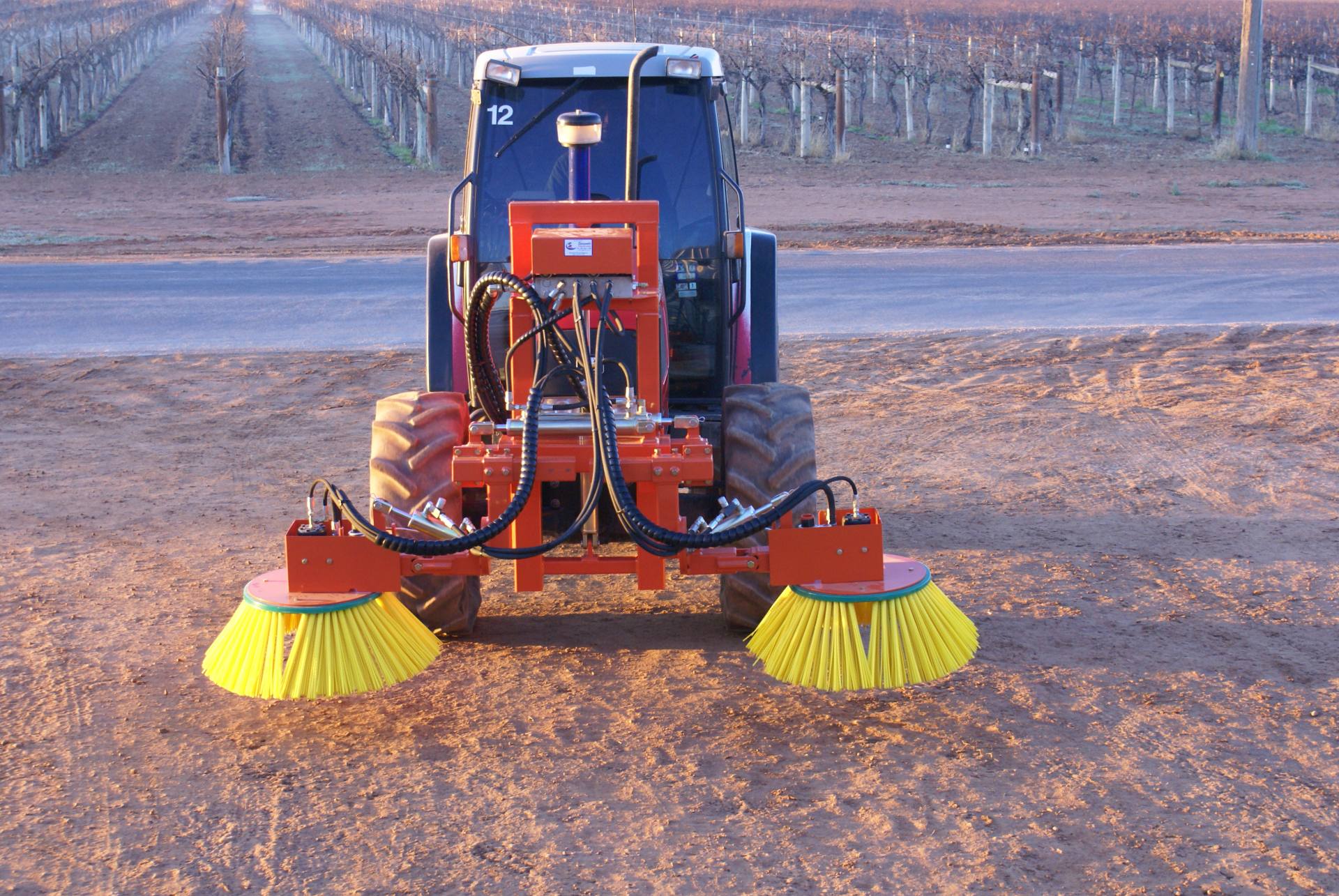 Front mounted Twin Sweeper with full electric over hydraulic controls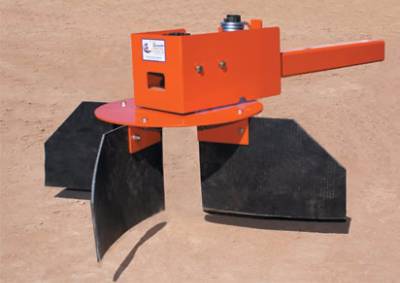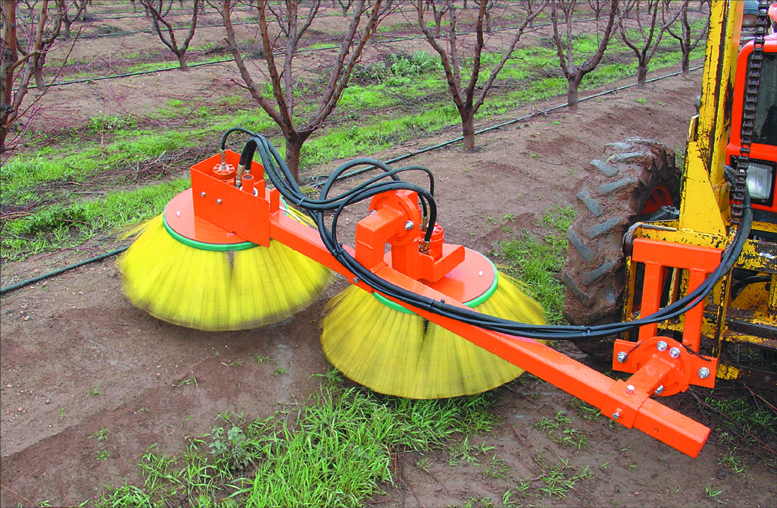 Fork lift mount Twin head sweeper ideal for orchard banks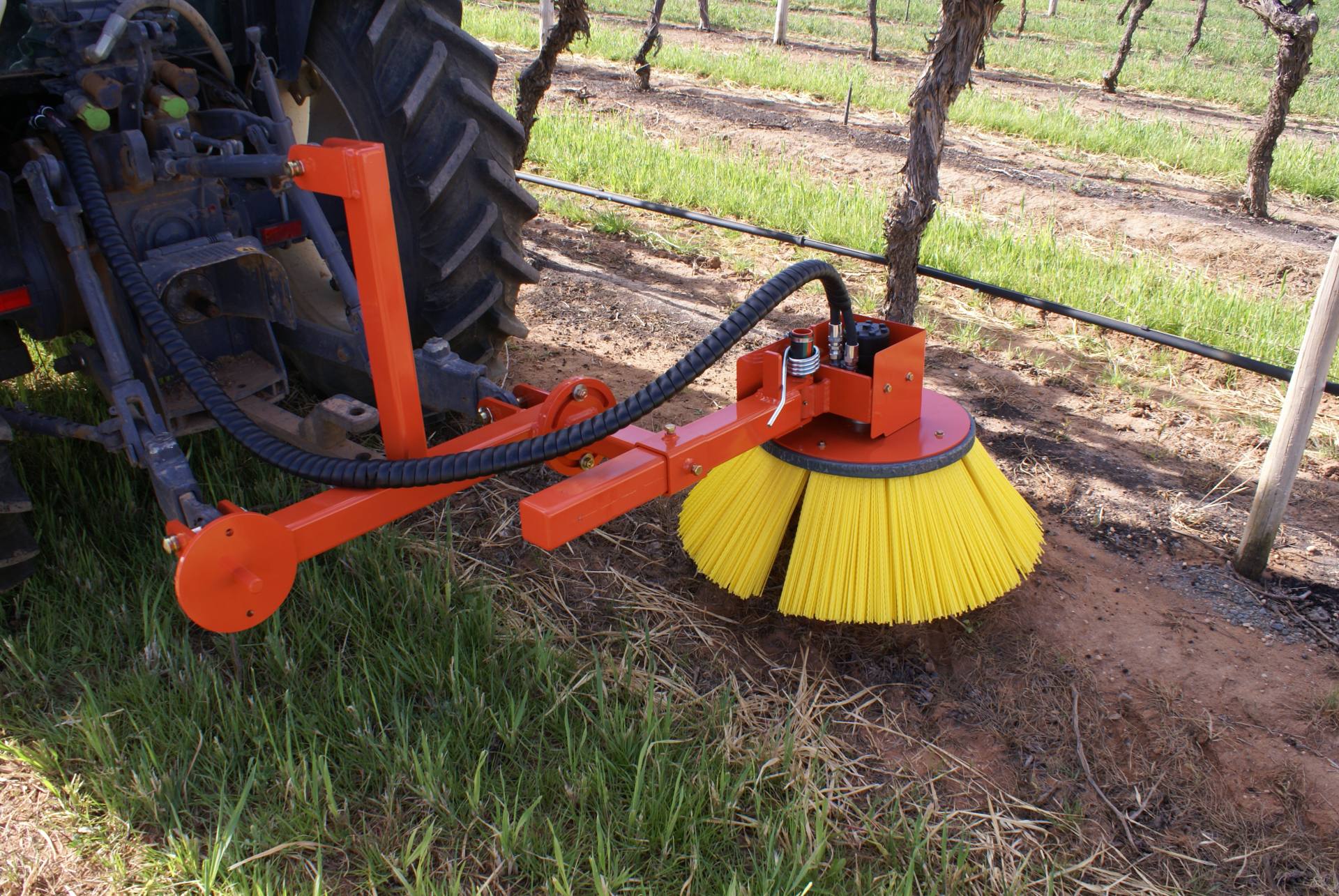 Single side Standard Vineyard Sweeper