Spagnolo Engineering has provided high quality Australian made Agricultural equipment since its establishment in 1989.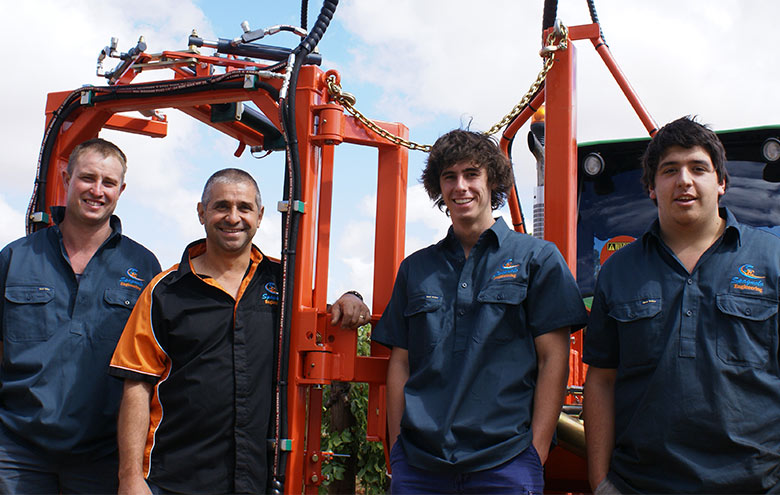 Specialising in Mechanical Pruning Equipment the Spagnolo Mechanical Vineyard & Orchard Pruners are heavy-duty implements capable of operating under varied conditions.
Mechanical pruning machines are used for pre-pruning, pruning and trimming of grapevines and orchards. Spagnolo Pruning machinery last the distance and comes complete with the Spagnolo promise to provide exceptional back up service.
Fantastic Spagnolo back up and service means pruning machinery down time is kept to a minimum. All Spagnolo vineyard and orchard rotary pruners operate at low Revs per minute (RPM), minimising the safety risks.
Smooth vibration-free cutting action when using Spagnolo pruning machinery

Double acting cutting blades provide a clean cutting action of canes or orchard limbs

Durable powder coated finish, protecting your investment and the bright tangerine colour provides an added safety feature.

Average ground speed of SG vine pruning machine is between 1.8 and 3 km per hour depending on ground conditions and operator experience.