SG Pruning Machine – Australia
The SG Mechanical Spur Pruning machine with full electric over hydraulic controls allows more responsive tilt, lift, side shift and top head cylinder operations.
Operators can accurately set machine to cut precise spur lengths.
Free spinning discs allow for operation of the pruning machine around posts and Vines.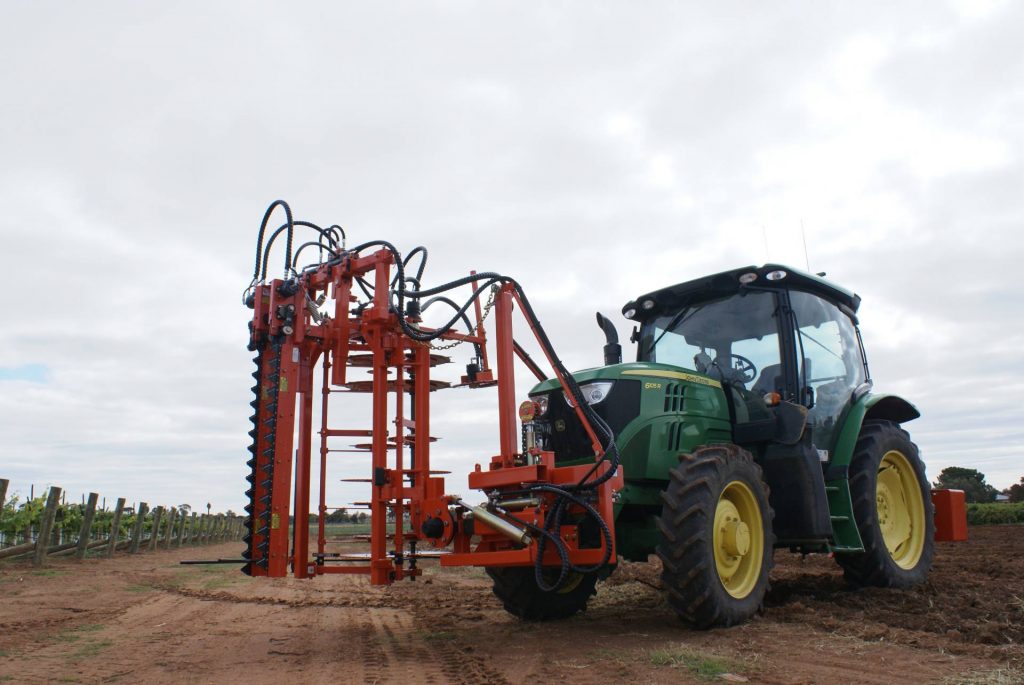 International Patent Pending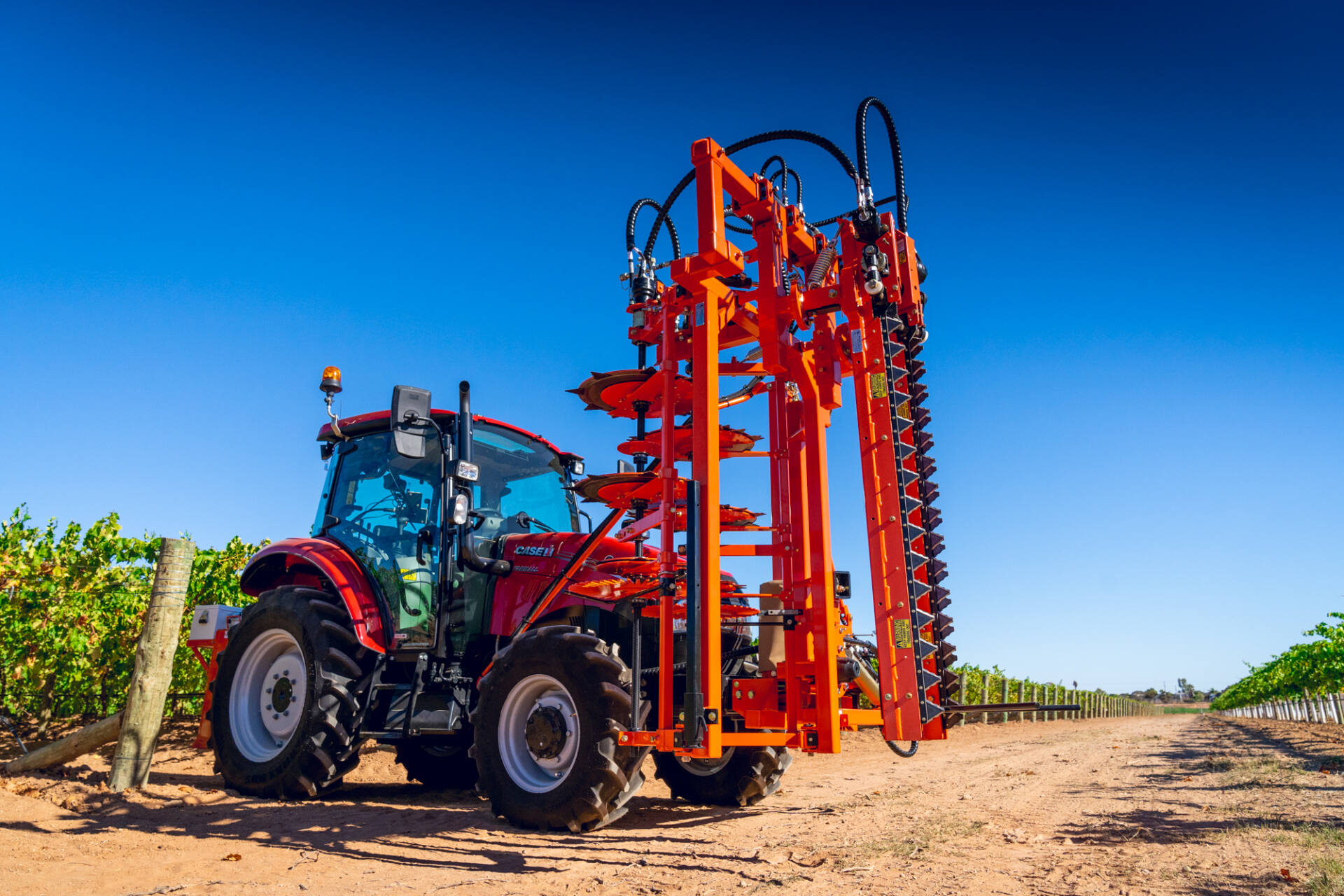 The SG Whisker Trimmer Completes the Ultimate Clean Up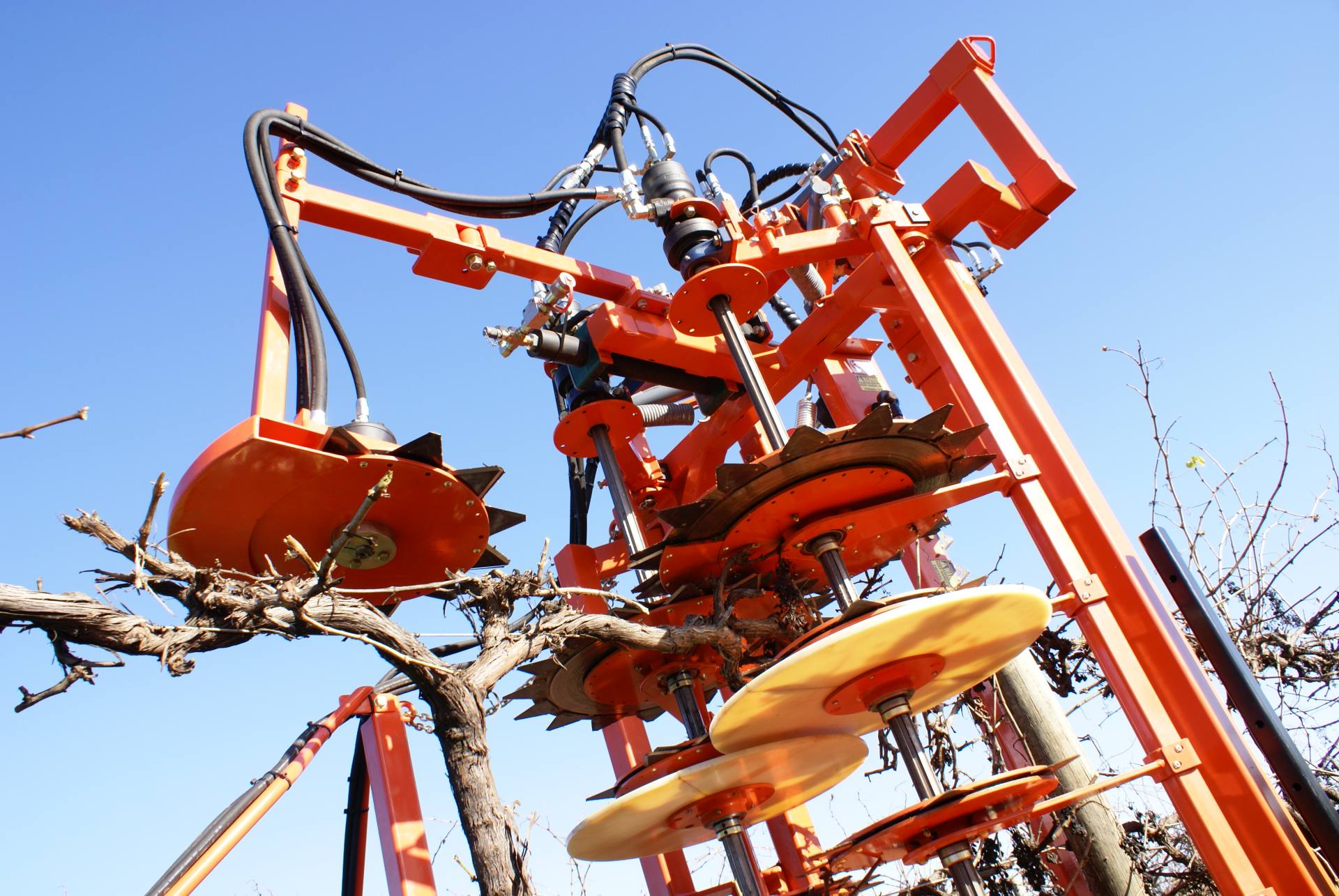 Harvester Mounted Pruning Machines
This harvester mounted model is for those growers seeking to utilize their harvesters more efficiently.
The SG Spur Pruning system has been designed to suit the S/P Harvesters tool bar carrier.
An Optional Remote mounted Video Camera and monitor system is also available.
Star Wheels assist with the feeding of canes into the path of the blades.
They also act as a guide to roll around vine trunks and Posts.