The SG Mechanical Spur Pruning machine with full electric over hydraulic controls allows more responsive tilt, lift, side shift and top head cylinder operations.
Operators can accurately set machine to cut precise spur lengths.
Patented free spinning discs allow for operation of the pruning machine around posts and Vines.
Opens up the canopy for spray/light penetration.

Average ground speeds of a SG mechanical pruning machine is between 1.8 and 2.2km per hour depending on operator experience and ground conditions.

Prunes single and double cordon, VSP, Scott Henry and Smart Dyson trellis systems.

Easy to adjust cutter discs and free spinning discs for different vineyards

Use the spagnolo storage stand for easy removal straight from tractor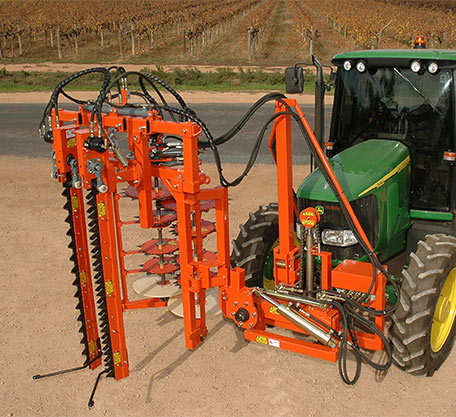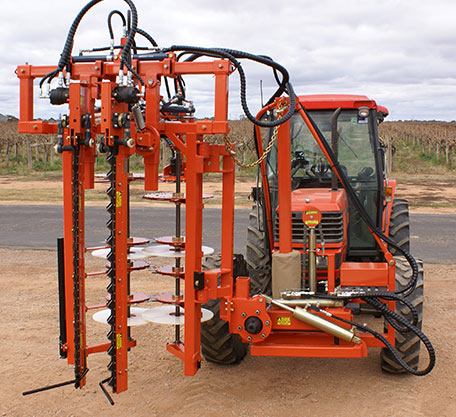 SG Pruner Machine Patent No:
USA 6523337
AUST 780431
The SG whisker trimmer completes the ultimate clean up.
Harvester Mounted Pruning Machines
This harvester mounted model is for those growers seeking to utilize their harvesters more efficiently.
The SG Spur Pruning system has been designed to suit the S/P Harvesters tool bar carrier.
An Optional Remote mounted Video Camera and monitor system is also available.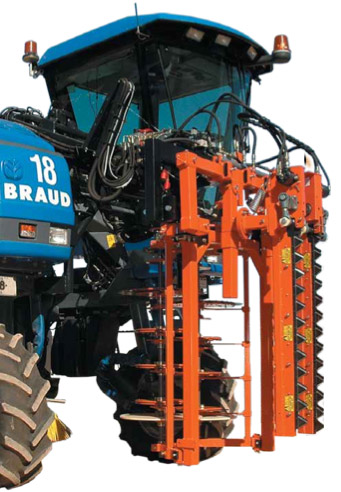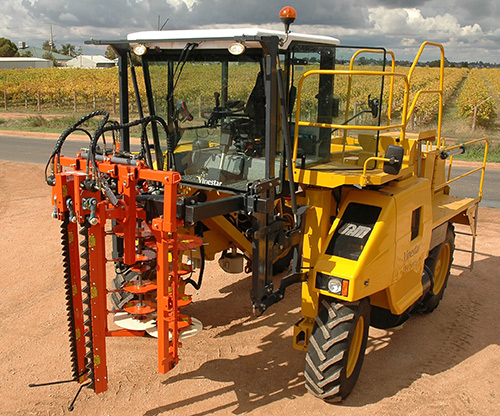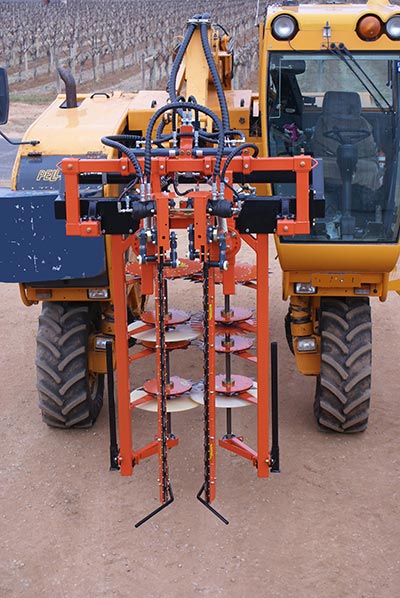 Star Wheels
Star Wheels assist with the feeding of canes into the path of the blades.
They also act as a guide to roll around vine trunks and Posts.